45 Clever Ways to Save Money on Your Wedding
Posted on January 22 2019
You've just got engaged....Congratulations!! After you've looked at your ring 1000 times you think to yourself, "OK, where do I start?" Bridesmaid proposal, wedding dress hunting, venue shopping, and wait, when should we get married? Before you walk down the isle, we'd like to pass along some amazing tips to help get you organized and save some money!
Just remember to take your time! Have fun and enjoy the moments with your fiance, new family to be, and your friends. Soak it all in! After all, this is your day, make it about you. (you can't make everyone happy) It really is the only day that you will get that chance.
  Ready to start planning? We'll show you how to plan for your dream honeymoon, pick the perfect wedding venue, shop for your dream gown ( I love Pnina Tornai!), choose to right cake baker, and a few more money saving tips!
First things first, get organized!
Popular Wedding Registries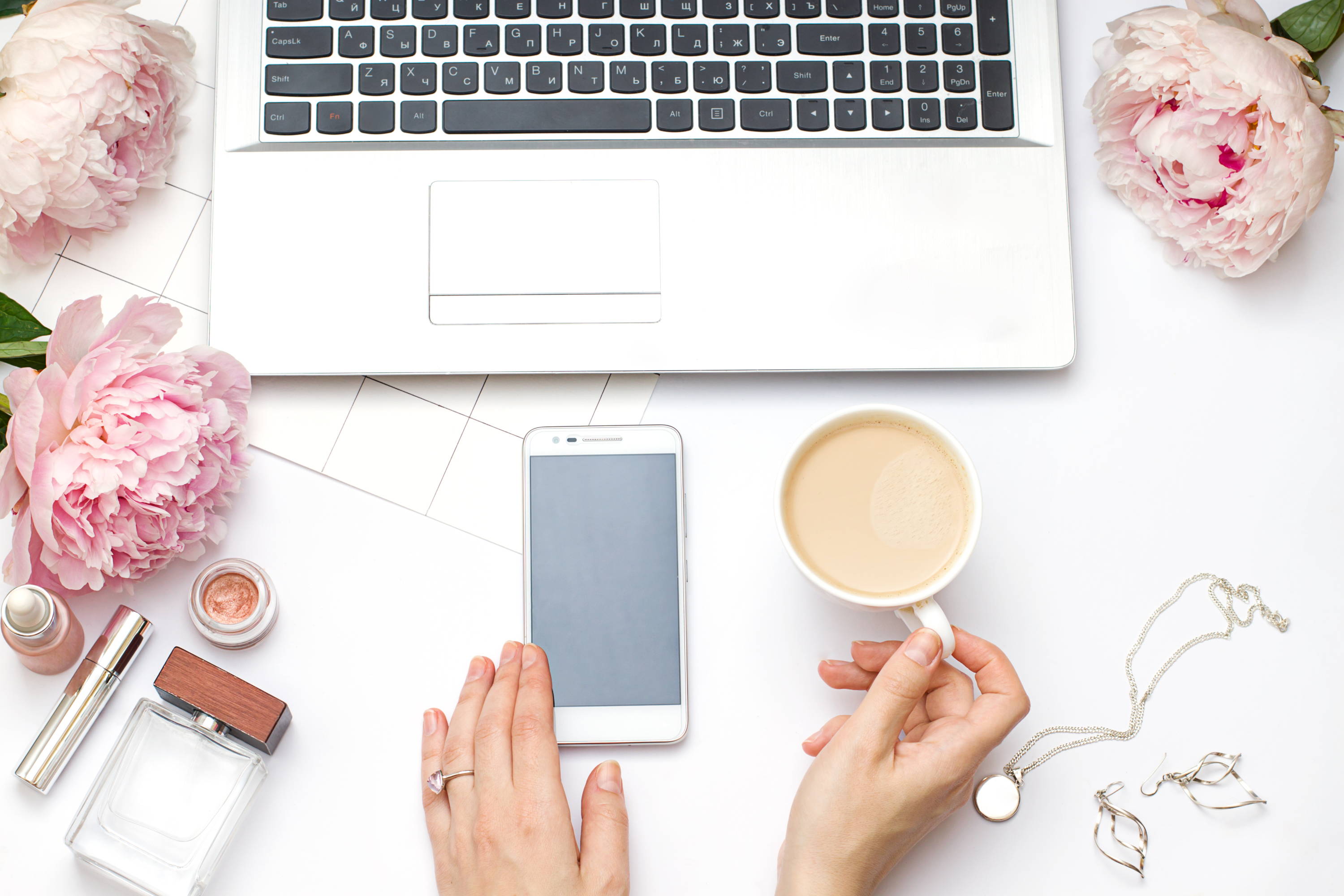 A wedding registry is the place to manage wedding invitations, your checklist, wedding website, guest list, website, all in one place. And most fun of all, register for your must have gifts! Many registries will also let you create a honeymoon fund and travel packages.
It's a great place to start and take some stress out of wedding planning from the very beginning.
Here are a few to get started:
Here are some registry do's and don'ts from Martha Stuart Weddings and Style Me Pretty
Budget Friendly Wedding Dresses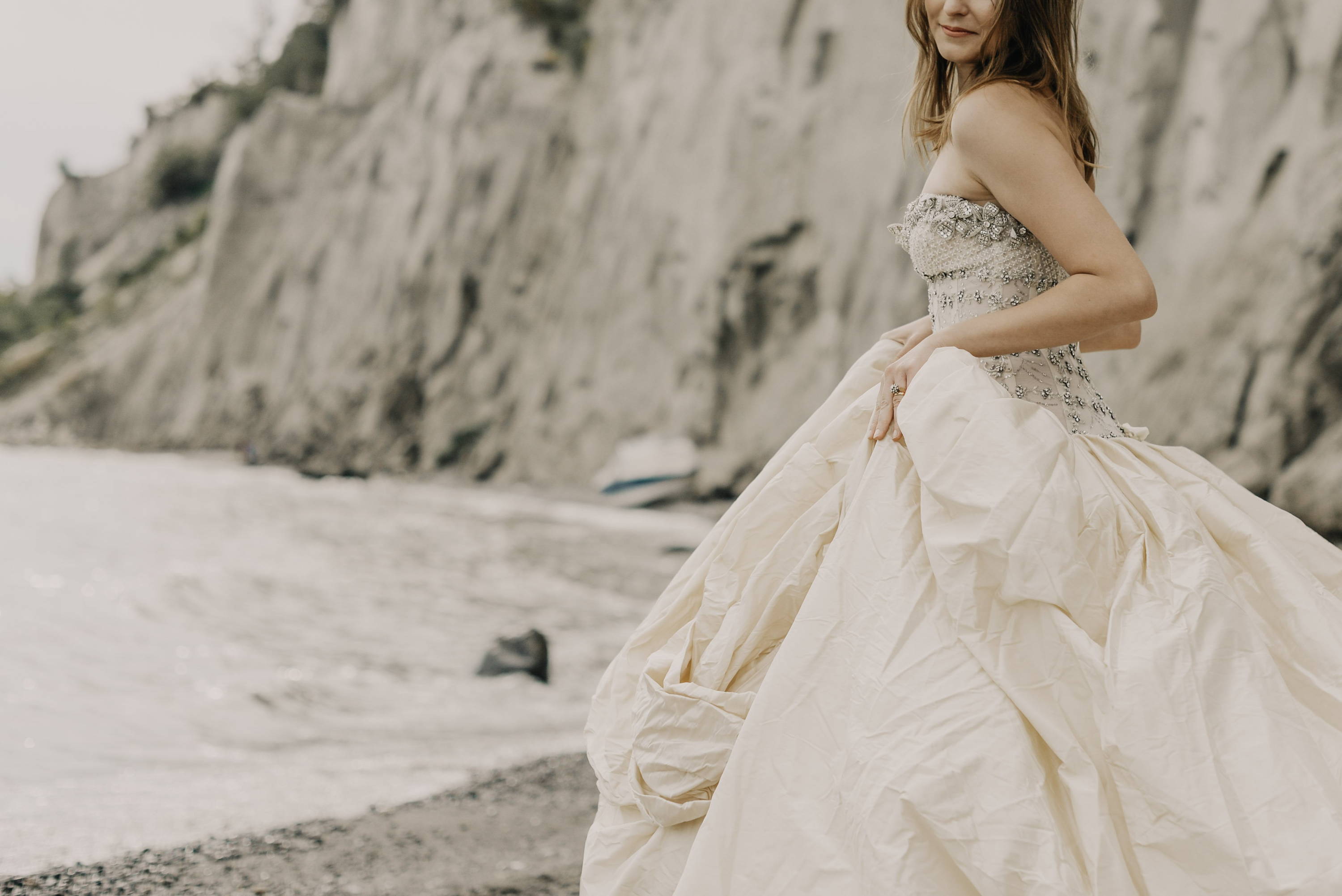 From picking your silhouette, to setting your budget, finding the perfect gown can be so stressful. I was dead set on wearing a mermaid fit. When I tried one on, I thought I looked terrible in it. I was so disappointed! One piece of advice....don't get stuck on one silhouette. Be open to trying on many different shapes, you may just surprise yourself.
  Have you set a dress budget yet? Here are some tips to help save you money and time!
1. Simplify
One way to save money on your dress is to simply your gown. All the embellishments can increase the price significantly like lace and beading. Use accessories to dress up your gown like a beautiful belt.
 
2. The Rented gown
If you don't want to spend too much on a dress you will only wear for one day, that is totally understandable. Consider renting one! A wedding dress rental may just be a perfect choice for you. There are so many resources offering brides an alternative to purchasing a new dress. You will pay as little as few hundred for a dress worth so much more.
Here are a few options:
3. Consider a corset-style dress
Buying a lace-up, corset-style dress is worth considering if you want to save on your wedding dress. They embrace just about any body type perfectly, and can save money on alterations! Adjusting the lacing can easily custom-fit the bodice of the dress to your measurements, without the need for a costly visit to your seamstress.
It's also a great choice if you have some weight fluctuations or expecting brides.
 
4. Floor sample dress
Sample sales are a great way to save money on a gown. You may be able to negotiate the price down to over 50 percent off the initial price! Get on the mailing list of your favorite shops so you can be first to know about upcoming sales and get an amazing deal.
A few things to remember, never go into a sample sale blindly. Know your designers and look for your specific pieces. Also, most discounted gowns are final sale. Be ready to make your purchase! Did we mention to shop during the week instead of the weekend? Weekends tend to be much more crowded!
 
5. Let Your Bridesmaids Rent Their Dresses
Nearly every woman a some point has an ugly bridesmaid dress looking at her in her closet. Consider letting them rent their dress!
Little Borrowed Dress is a company that specializes in bridesmaid dress rentals. Prices start as little as $50.00 and are manufactured locally in New York City. They come in many shapes and colors to flatter all figures. What about the fit you ask? A free back up size is sent with every rental, how awesome is that?
You pick the dresses you want your bridesmaids to wear a few months in advance. The bridesmaids receive the dress in the mail two weeks before your wedding.
Here are a few more tips from Loverly and The Budget Savvy Bride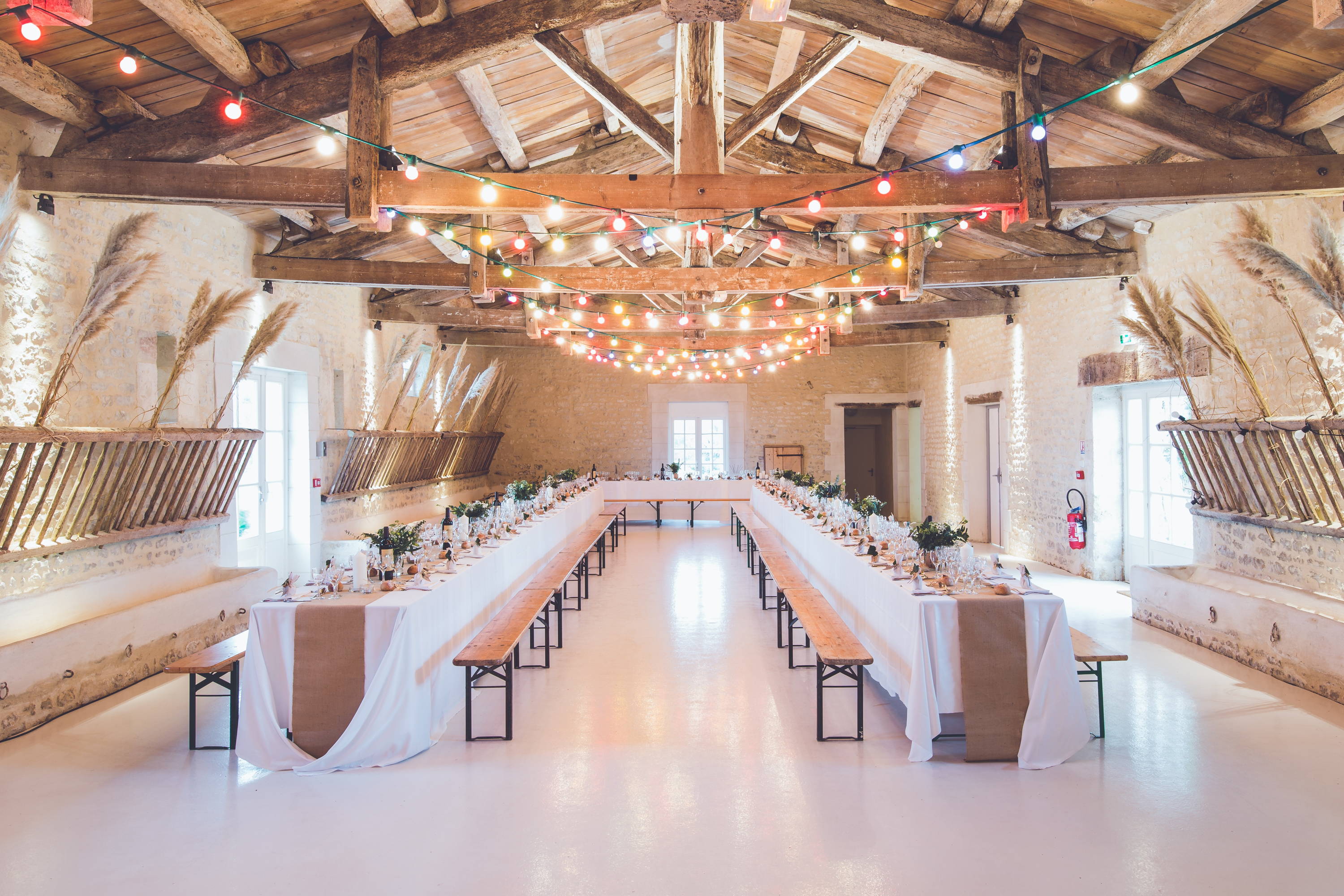 Choosing the perfect wedding venue can be so stressful and expensive. Your place will set your weddings tone, no pressure right? Picking the venue may be one of the first things you plan, so be sure that you start early to get the date that you want.
  Because the venue can be so incredibly expensive, here are a few tips to save on your budget.
1. Marry on an Alternative Day of the Week

Choose a less popular day to get married. Most weddings occur on Saturdays. But if you choose a less popular day during the week or even a Sunday you'll likely be able to book your ideal venue for a lot less.
2. Barrow a Venue
If your friend or family member has a beautiful home, estate, or lake house, consider asking to borrow it for your wedding.
3. Pick an Off-Peak Wedding Season
Picking an off-peak wedding season and month (think January, February or March) could save you so much money. Prices can be so much higher during the spring and summer months and planning a late fall or winter wedding can get you a substantial discount. You'll have better luck negotiating with vendors since they won't be as flooded with other bookings.
4. Time of Day
Evening slots or much more expensive that any other time. Since your venue can book another couple during the coveted evening slot, they'll likely cut the cost a lot for you.
 
5. Table Size
Choose bigger tables! Bigger tables mean less money on linens, flowers, candles,and more. Your guest may enjoy a big open table with a big group of friends too!
 
6. Limit Your Bar
Hosting a full service bar can be very pricey. Offer your guests beer, a few wines, and a single signature cocktail. Creating a signature cocktail can be really affordable. Just pick one with ingredients that are included in a standard bar package. Need some inspiration? Check out these drinks here!
 
 Below are the perfect questions to ask your vendors!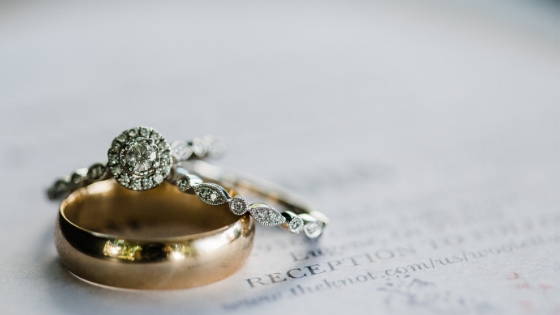 The wedding invitation! Sooo many choices, too many choices, and I like them all! Is this you? When picking the perfect invite, there are a few important things to know. Your style, your color, your dates, and most importantly, start early!
  These hacks below will be sure to help you save money and help you slash the cost of your stationery.
1. Skip the Upgrades

Do you really need the envelope liner and fancy ink? Embossed accents are another added cost that may look great, but can really add up.
 
2.Order Extras 
This is a big money saver. Spend a bit up front to on the last minute invites.
 
3. Skip the Invitations 
 
4. The Right Paper
Used recycled paper and save money! There are tons of color choices and good for the environment! Try Paperculture.com or these 5 eco choices from Ethical bride.
 

5. Avoid Odds Sizes

Avoid odd size envelopes, like squares. Veering away from the standard envelope size can increase the postage.
 
6. DIY It
There are so many DIY Wedding invitations on Pinterest. Check them out here!
Here are a few places to buy wedding invites from Emmaline Bride.
Just some DIY invite inspo below!
HoneyMoon Ideas on a Budget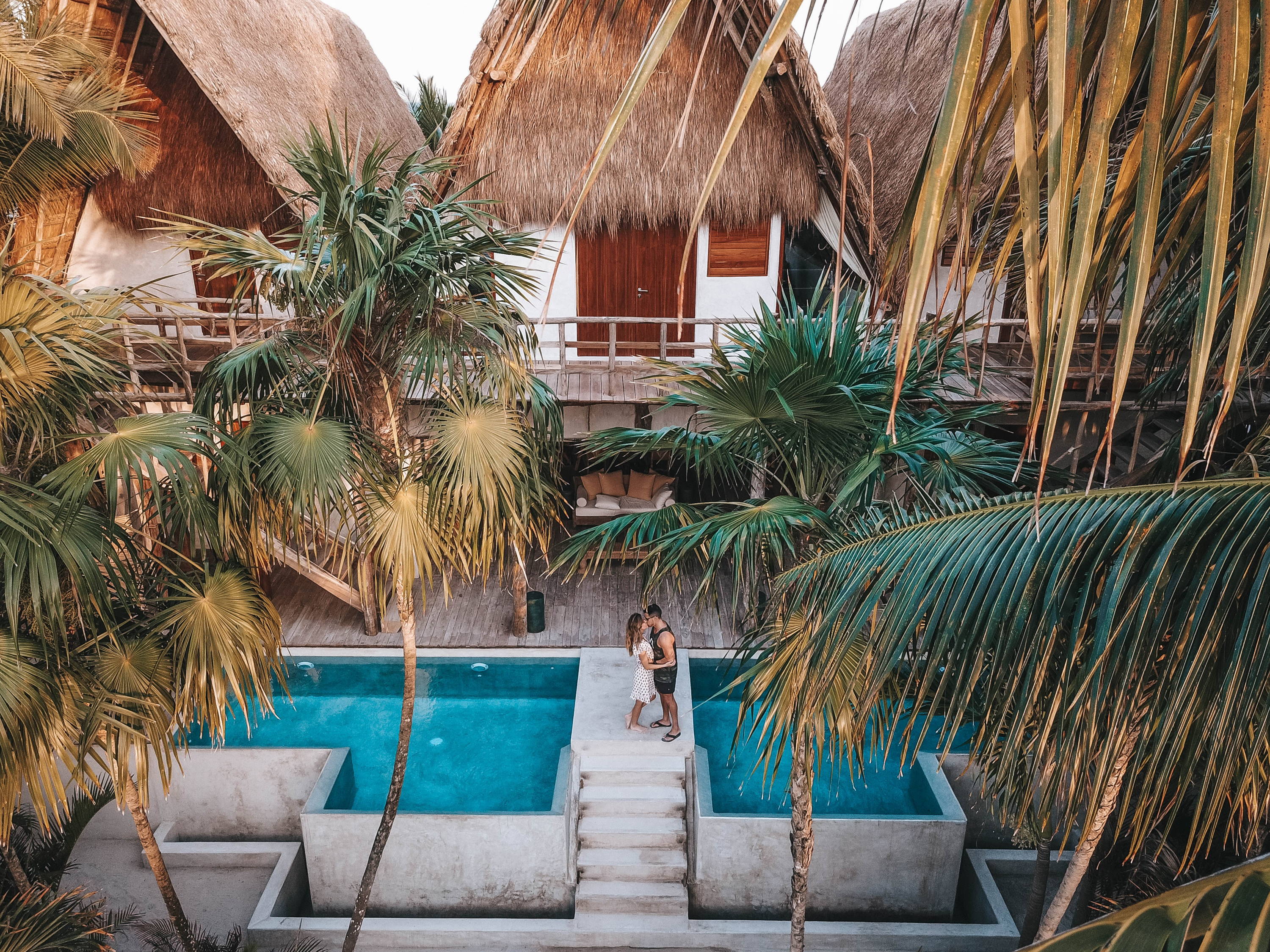 Your vows have been said, rings exchanged, and you're officially married! Now it's time to relax! Because wedding can be such a big blow to your budget, we'd thought we share some tips that will definitely help you save money on your dream honeymoon.
1. Set up a Honeymoon Registry
Skip the silverware and china and set up a registry for your honeymoon. Your guests can help cover costs like airfare, hotel, activities, and even flights. You can register for your honeymoon cash fund here at Zola.
 
2. Book tickets to tours and attractions in advance
You can often get a good deal if you book your tours in advance, often a 5-15% discount. It'll also save you from being disappointed. If you're travelling in high tourist season, tickets to top attractions frequently sell out days (or even weeks!) in advance.
 

3. Be Flexible with your Dates

Changing your dates can mean the difference of saving up to 40-50%. Many factors can influence the cost of a flight. Try flying on a Tuesday, Wednesday, or Saturday. Sunday's are usually one of the most expensive days to travel domestically, and international flight prices usually spike on the weekends.

 
4. Check Groupon Getaways
Groupon Getaways is an great way to get ideas, deals, and sometimes exclusive offers to some amazing destinations. You can also check out Groupon for tours and activities in your potential honeymoon spot too!
 

5. Travel within the US

I know, you probably dream of some exotic tropical destination, however you can find some incredible spots here in the US. According to Travel News, here are the top 15 spots in the United States
Here are some top honeymoon tips from our favorite wedding blogs:
Bachelorette Party on a Budget
  With the Wedding season in full swing, it's not just the bride that is keeping busy. Her maid of honor and bridesmaids have some planning to do too. These once in a lifetime events can become very costly and it's easy to end up broke after the engagement party and bridesmaid dresses. No matter what your bachelorette party theme is, you can save money.
We thought these 6 tips will help bring down the expenses while still have an amazing once in a lifetime celebration.
1.

DIY Mimosa Bar

A DIY Mimosa Bar is a perfect way to celebrate the bride without breaking the budget. No need for a huge bar bill. Ask your girls to bring at least one item like champagne, fruit slices, strawberries, and citrus juice to create your own mimosa bar. Throw in appetizers and you're all set for a top shelf party! You can find tons of recipes here.
 
2. DIY Photo Booth Backdrop
No matter where the party is at, you can make your own adorable DIY backdrop and save some money. Hang this from any wall and take the perfect pictures. Check out The Budget Savvy Bride for her easy DIY tutorial!
 
3. Stick to Local Bars
Instead of jetting off to Vegas, save hundreds by sticking to local bars. Your bar crawl will still have plenty of fun without breaking the budget.
 

4. Rent a House

Finding a rental through Airbnb or HomeAway can be a great way to save money. If you are looking for a casual getaway with your girls, then you can literally revolve your entire weekend around a beautiful home rental.

 
5. DIY Hangover Kits
Hangover kits for the guests are easier to make than you think and can include some thoughtful much needed items. Think sample size! Aspirin, mouth wash, sunglasses, energy bar, mini water bottle, chapstick, and tums.
 
6. Travel Saturday thru Monday

Hotel rooms are at their all time high Fridays and Saturday nights. By changing the dates you can save a ton, sometimes up to $150.00 and get some additional perks like less crowds and prime time reservations.
Affordable Wedding Cake Ideas
  Do you know what the price for slice is on your dream wedding cake? According to WeddingWire.com, The starting price of a fondant wedding cake is usually about $5 per slice, while the starting price of a buttercream wedding cake is about $4 per slice.
 

If it's giving you a bit of stress, take a deep breath and check out these 6 tips to help you save your wedding budget. Yes, you can have a gorgeous cake, and this is how....

 
1. Keep it simple
The time it takes to complete intricate piping and tall tiers will quickly increase the price of your cake. Keep your design super simple, like a buttercream-iced cake or one that doesn't have all the fancy add ons.
 
2. Be savvy with sheet cake
Use this for the cutting and display. You can have a beautifully designed cake for a fraction of the price. Have your baker create a one or two-tiered cake to cut, then sheet cakes to serve that aren't on display.
 
3. Use your caterer
By using the same vendor for your catering and cake, you can usually negotiate a better price.
 
5. Use real flowers instead of sugar flowers 
By using real flowers, you will drastically reduce the price by minimizing the design time needed.
 
6. Slimmer slices
Smaller cake slices will allow your dollar to stretch further. This is especially a good idea if you are also planning a dessert bar.
Ask these 10 questions when hiring a cake baker.
Here are some do's and don't when choosing a cake from Brides.com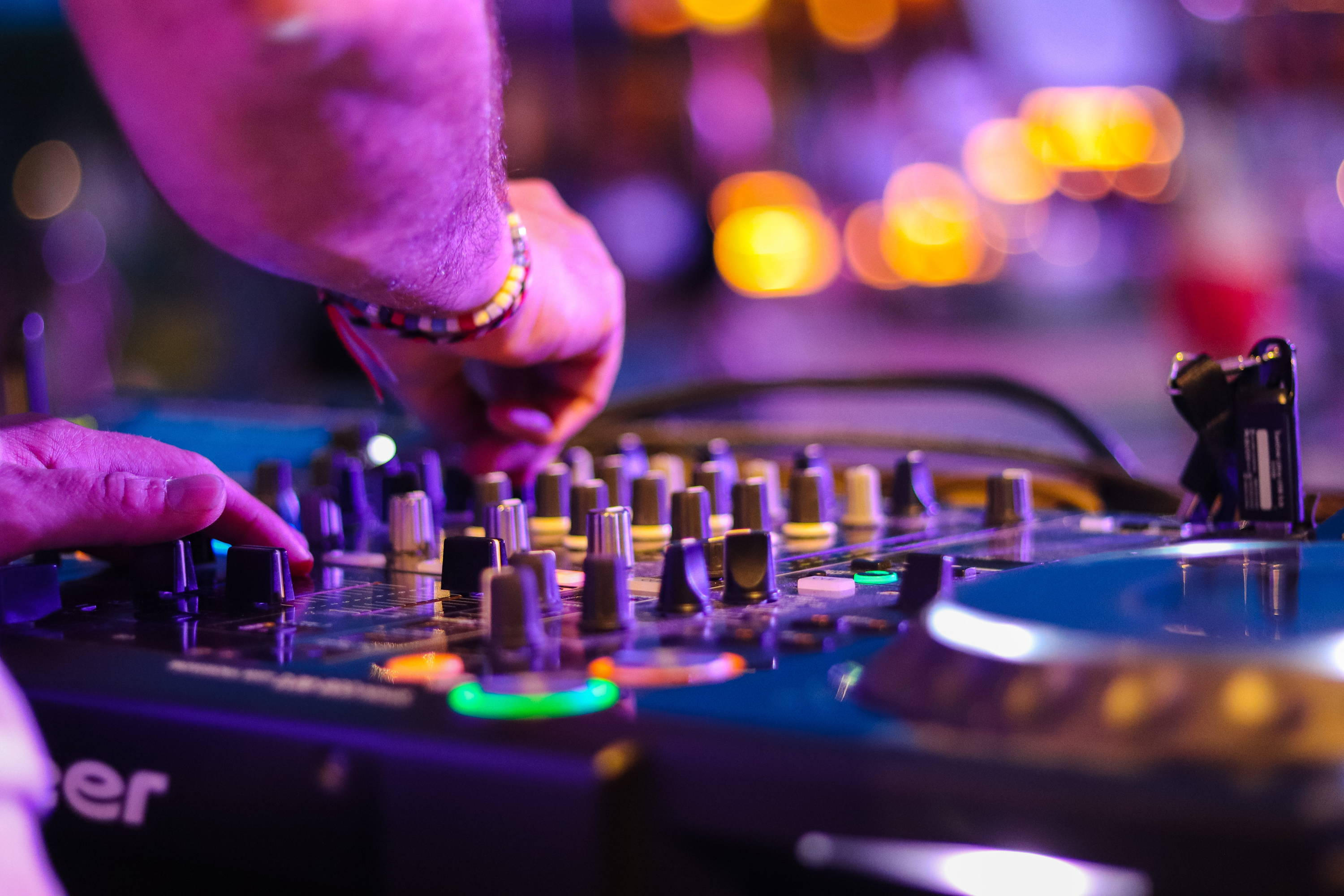 A good DJ can set the mood and tone of your party and keep your guests moving, but it could also cost well over $1000.00 if you don't do some homework. If your planning a wedding on a budget you can easily incorporate these tips to have a modern celebration that reflects who you are as a couple. Here are some great options.....
1. Be Your Own DJ

Many DJs work off of iPods or other MP3 players, which you probably own yourself. Instead of paying a DJ by the hour, download My Wedding DJ
With this app, you can program playlists for your entire wedding. After all, nobody knows your taste in music better than you do right?
 
2. Multiple Services
In most cases, wedding DJs will provide both the ceremony and reception. This would be most beneficial as you will most likely receive a better price for Booking for two services with a company you will most likely get a better deal. Also, hiring a DJ is generally cheaper than hiring a live band. It's a great way to cut costs and still have a beautiful celebration.
 
3. Avoid Overtime
When planning your wedding, you will most likely hire your DJ for a specific amount of time. Staying within that time frame so that there is no overtime fees. Determine the block of time needed so that you know your final price for their service.
Here's another smart tip from The Budget Savvy Bride.
Wedding Catering on a Budget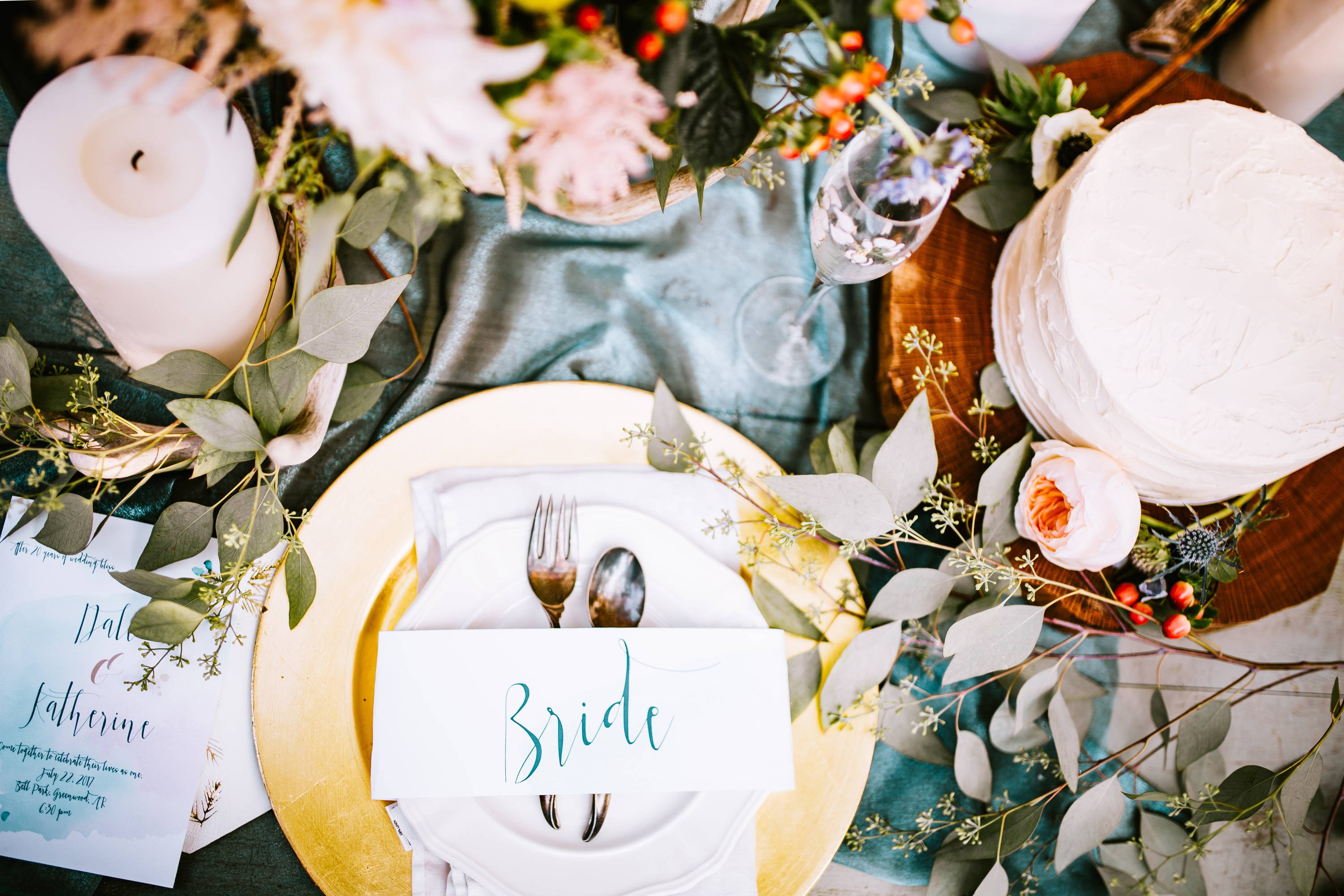 Planning your wedding reception on a budget? We've got you covered. After the expenses for your gown, venue, DJ, flowers, and honeymoon, things can really start to add up. Luckily there are so many creative ways to cut costs, save some money, and still have an incredible reception.
1. Limit your Open Bar Time
Consider having an open bar for just the first couple of hours, or close the bar during your dinner hour. Most of your guests will be busy socializing and eating and may bot need a beverage during this time.
 
2. Consider a Food Bar
Similar to a buffet, the stations concept allows guests to visit different stations. You could have a pasta station, popcorn bar, bbq station, sushi and so on. This is a great option for a modern weddings and is priced competitively. Your guests will appreciate all the choices too. Here are 13 fun wedding food station ideas from One Fab Day.
 
3. Think Buffet Style Dinner 
Having a buffet means that you can give a variety of cost-effective food options to your guests and can save money on staff since your guests will have the option to serve themselves. This very causal setting can save you a lot of money.
Here are some great tips to make the most out of your wedding catering
Looking for some creative food ideas? Check out Martha Stuart Wedding for some inspiration.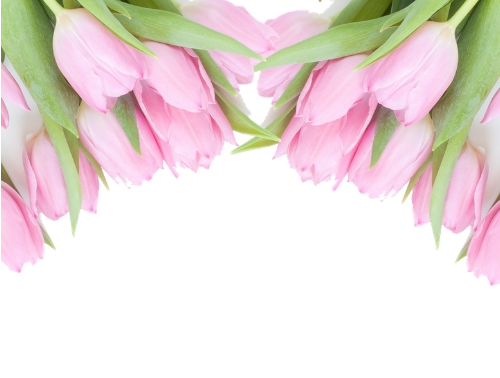 Did you know that the average cost of wedding flowers is between $700.00 and $2500.00 dollars? Yikes! The brides bouquet alone can $50–$350

and guest table centerpiece between $75–$400. It can all add up quickly.

Take advantage of the advice below and find creative ways to save on your wedding flowers.

 

1. Stay Seasonal and Local

In-season and local flowers are the perfect way to go. This will guarantee the freshest blooms that will be less costly. Your second option, all year blossoms like orchids, roses, and calla lilies.
 

2. Stick to Just Two Kinds

If your florist is sourcing 2 kinds of flowers, have them buy in bulk. This will definitely save you money. Consider buying flowers of similar color or shape for a sophisticated look. Using fewer varieties of floras may cut the labor fees as well.

 

3. Bridesmaid Flowers

Use your bridesmaid flowers as your center piece. You can avoid wasting a gorgeous bouquet by placing an empty vase. Not only is this cost effective, it is also eco friendly.

 
4. Re-purpose
Moving your ceremony blooms to your reception can be a smart way to re purpose and save money aisle arrangements can add color to your cake table, entrance table, or even the ladies room. Talk to your florist about how you can reuse your ceremony flowers to get the most bang for your buck. This will take some creativity and advance planning.
 
5. Avoid February 
I think this goes without saying. February is one of the most expensive months for flowers. Because of Valentine's Day they are high and there are fewer blooms in season as well.
 

6. Non-Floral Options

How about using lanterns, candles or tealights? They all look beautiful and you can scale down your floral arrangements to save some major money.

 
---